KBC 12: Amitabh Bachchan's motivational poem on the premiere is unmissable
Superstar Amitabh Bachchan returns with Kaun Banega Crorepati Season 12 (KBC 12) on Sony TV. The show premieres from today at 9 PM and will be telecasted Monday to Friday.
Fans were eagerly waiting for the season which has been shot amid this pandemic. Big B and whole cast and crew of the show has been taking all protective measures and are also following all protocols for safety of everyone as directed.
Big B himself has recovered from Covid 19 before he started shooting for the quiz show. This time he has returned with a new tagline of the show: "Setback ka jawaab, #ComeBack se do".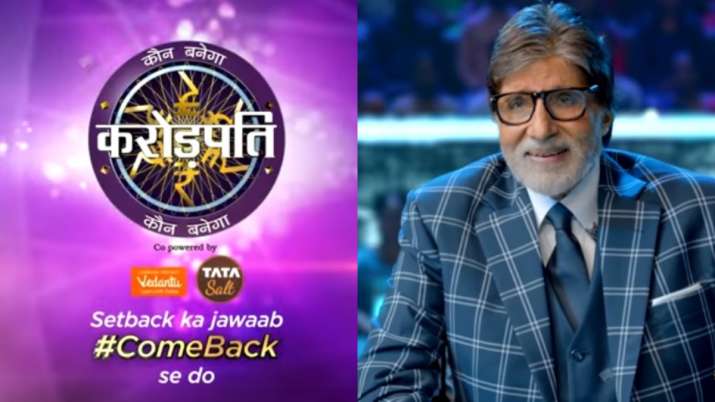 According to the sources, show runner and creative producer of the show 'Sujata Sanghamitra' shared some information about the changes made this season from the safety perspective and also told that everybody on the set has learnt a lot from Mr. Bachchan.
Changes that have been made in this season are:
This seasons auditions have been taken digitally.
The biggest change in this season is that set has been re- engineered to align with the social distancing norms. Earlier KBC had 10 contestants attempting Fastest Fingers First, now it has been reduced to 8, making sure that the Standard Operating Procedure is followed.
For the very first time in the history of KBC, team is not hosting in-studio audience which means that the lifeline – Audience Poll, has been changed. Now Show have 'Video-a-Friend' as a lifeline in place of Audience Poll, followed by Ask the Expert, 50-50 and Flip the Question.
Owing to KBC team's daily routine, they need to report much earlier than before. From sanitization & temperature checks at all entry points, there are various protocols that are mandated on the set for the crew. Additionally, the crew size has been reduced from 300 to 175 people. In control rooms, KBC have partitions between people so that there is no contact except through radios. Also, everyone is wearing masks all the time on set.
Recently, Sony TV on its official Instagram account shared a video from today's Premiere episode. See below:
In this video Amitabh Bachchan recites a poem "Kismat se har panne par, Kismat likhwana padta hai, Wapas aana padta hai". This poem will be recited by Big B as his opening for the season in today's KBC 12 premiere episode at 9 Pm on Sony TV.
This Poem of Big B will surely touch millions of hearts in these unprecedented times in which people are fighting with time and their destiny, hoping for a miracle that can bring back happiness in everyone's life.
Speaking of the season this year, Kaun Banega Crorepati 12 will have 95-episodes which is almost 19 weeks. However, depending on the TRP, it will be decided if the show will be extended or not.
Stay tuned for further updates!