Kumkum Bhagya latest news, Kumkum Bhagya latest gossips
Tellydhamaal had reported that Zee TV's most popular show Kumkum Bhagya (produced by Balaji Telefilms) featuring love story of Abhi (Shabir Ahluwalia) and Pragya (Sriti Jha) has recently completed 1000 episodes.
To celebrate this huge milestone, the cast and crew of the show recently joined together to celebrate the moment.
It is reported that Zee TV has recorded a SPECIAL dance video with the huge cast of Kumkum Bhagya and the leads of other shows on Zee TV, both present and past to herald the achievement.
Shared a source,  "A Zee anthem song has been recorded for which the entire Zee family headed by the cast of Kumkum Bhagya have danced their heart out. The song will be beamed on National Television for the first time on 1 January 2018, as the perfect way to usher in the New Year.
Check out the pictures/pics of the cast of Kumkum Bhagya along with the other leads of the channel sharing the same platform for the video.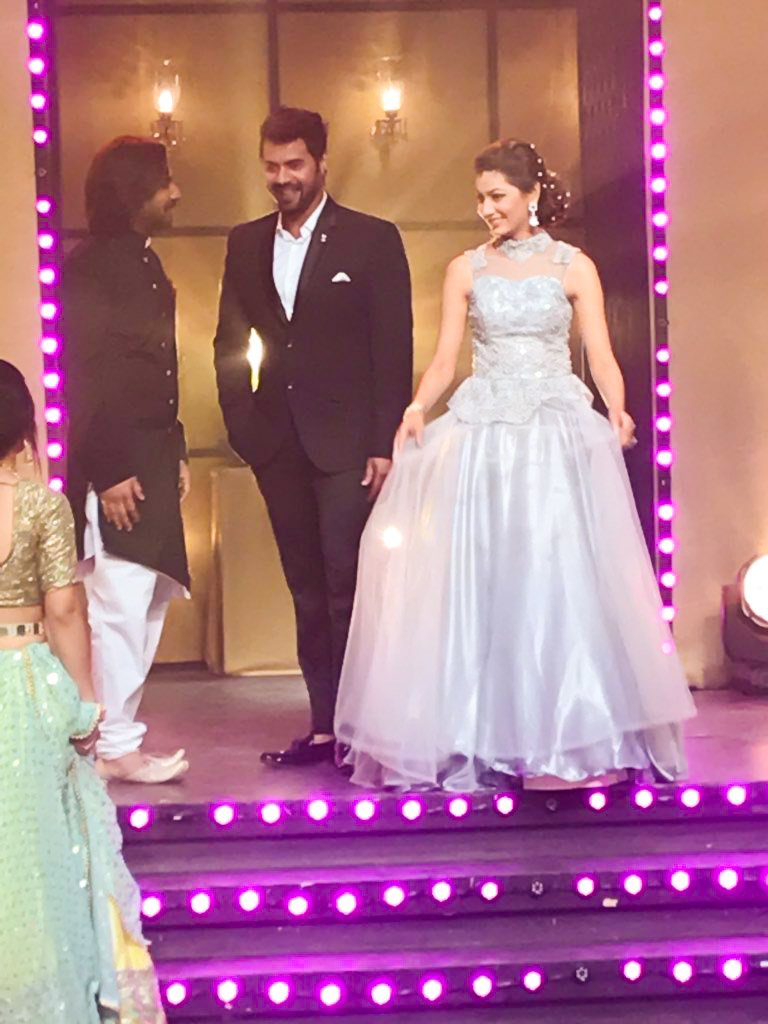 Abhi and Pragya
Check out the video shared by a fanclub on twitter as Preeta and Srishti from Kundali Bhagya and Pragya dance for this special dance video:
[🎥] "The Trio" 🙌🏻❤️ #bhagyaunited #arorasisters #goodbhagya #goodvibes #kumkumbhagya #kundalibhagya #pragya #preeta #kumkumbhagya1000
🎥: sarya12 Insta Story!
🔗: https://t.co/MowjXe5jYQ pic.twitter.com/xLAWCidXEv

— Sriti Jha FC (@teamsritij) December 21, 2017
Also,  the loyal fans of Kumkum Bhagya can look forward to bigger happenings in the New Year as the show is slated to have interesting special episodes and integrations with other shows of Zee TV.
Sty tuned to this space for latest gossips and updates of your favouirte TV shows and stars.
ALSO SEE: