Yeh Hai Mohabbatein latest gossips – Raman (Karan Patel) and Ishita (Divyanka Tripathi) to expose Mani's real murderer during Janmashtami celebrations
Viewers of Star Plus popular show Yeh Hai Mohabbatein (Balaji Telefims) have been witnessing lots of twists and turn in the mystery around Mani's murder.
It is already seen that Ishita (Divyanka Tripathi) is trying her best to save Raman (Karan Patel) from false charges in Mani's murder case.
Ishita re-creates court marriage drama. Sge hopes Shagun (Anita Hasssanandani) will get back her memory before she gets signs the marriage papers with Ashok. She dresses Shagun just like she had gor ready on her marriage day with Mani. She also to do the ceremony in the same court room where she got married to mani. But Shagun only gets a faded memory of her marriage with Mani. Further, on Ishita's request, a lawyer reveals to Shagun about her marriage with Mani. Shagun gets shocked and later falls unconscious.
Now, as per latest reports, Mani's murder track would soon come to en end and Ishita would finally free Raman from jail.
As per latest reports, the makers of the show have planned major twists during the upcoming Janmashtami celebrations track in the show.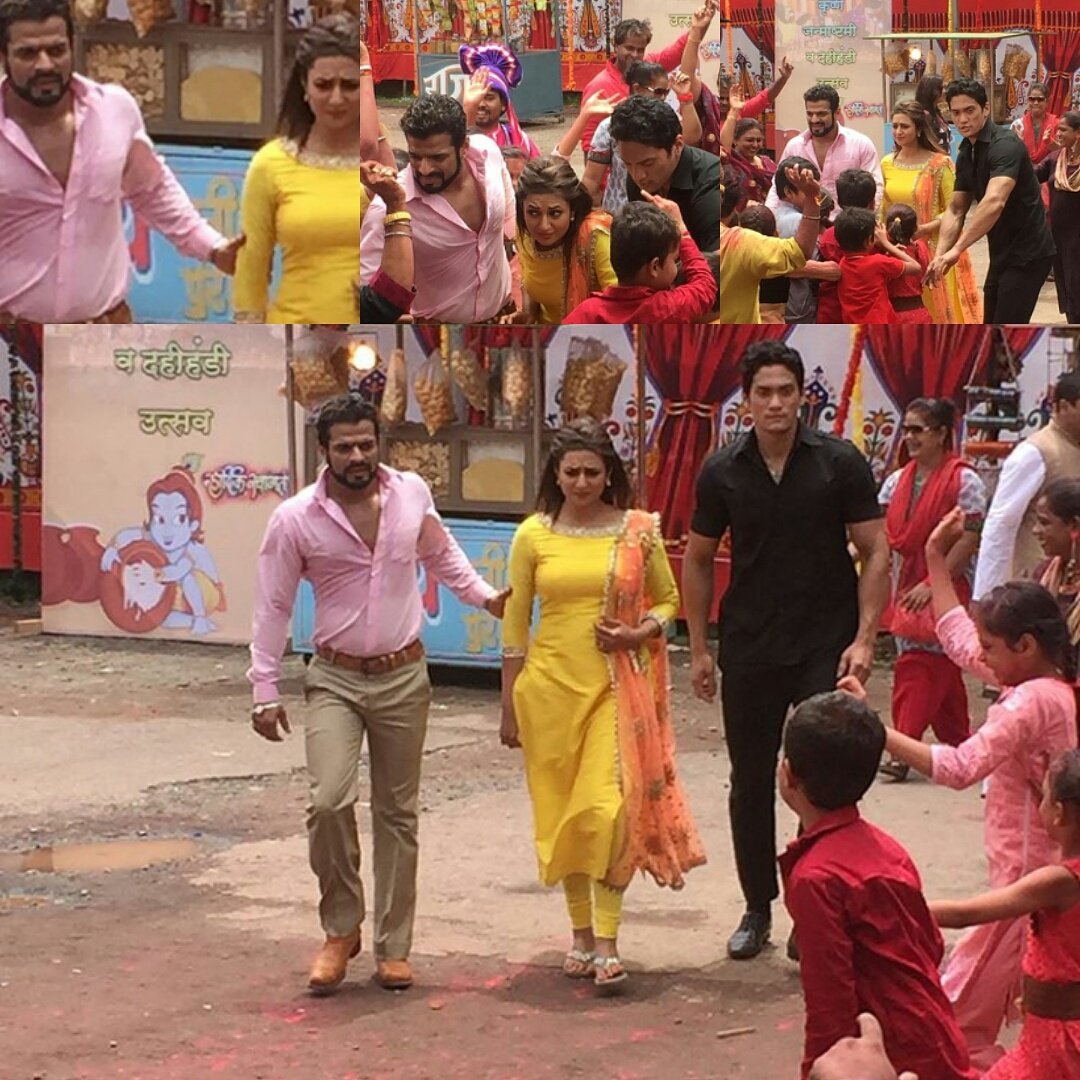 According to a latest report on a leading web portal, Shagun is the real culprit who killed Mani. It is known that Ruhi (Aditi Bhatia) confronted Mani about his affair with another woman. She also threatened Mani to inform everyone about his extra martial affair. Mani gets angry and frustated. He husrts Ruhi and molests her too. She requests him, but he continues to hurt her. Ruhi tries to stop him by showing a knife. Ruhi gets hurt and when she regain consciousness, she find out Mani is killed with a knife.  In coming episodes, it will be revealed that Shagun had killed Mani as she wanted to save Ruhi. However, due to Shagun's memory loss, Raman gets arrested for killing Mani and everyone is unaware about what had really happened.
Keep reading o this space for latest updates of Yeh Hai Mohabbatein.