Sony TV serial Yeh Un Dinon Ki Baat Hai latest news, Yeh Un Dino KI Baat Hai (YUDKBH) upcoming twists
In the ongoing track of Sony TV's popular show Yeh Un Dinon Ki Baat Hai, we have seen that Sameer (Randeep Rai) finally manages to get Naina's (Ashi Singh) forgiveness.
Naina wins student of the year Awards and Sameer fulfills her dream to make her father attend the award function. He not only makes Rakesh sir present the award to Naina but also makes him speak about how proud he is to have Naina. Naina who has been craving for her father's love gets emotional as her wish finally comes true thanks to Sameer.
Now, in the upcoming episodes of Yeh Un Dino Ki Baat Hai, viewers will have to gear up for some interesting moments between Naina and Sameer during Naina's sister Pooja's pre-wedding celebrations. However, before that there would be a major twist when Naina's sister Preeti (Ayesha Kaduskar) who has been always like best friend to her will find out about Sameer and Naina's love.
It would so happen that Sameer would decide to gift bangles to Naina. He would try to find a chance to meet her alone. He will manage to get a chance and confess that earlier he had faked to be in love with Naina but now he is truly in love with her. However, he would be shocked to see that the girl facing her back to him is not Naina but Preeti.
What will happen next? Will Preeti be upset with Naina? or will she support Sameer ? It is heard that Naina will be once again upset with Sameer for telling everything to Preeti.
Meanwhile check out the below off screen pictures from sets of Yeh Un Dino Ki Baat Hai as the cast and crew shoot for the upcoming wedding track of Pooja.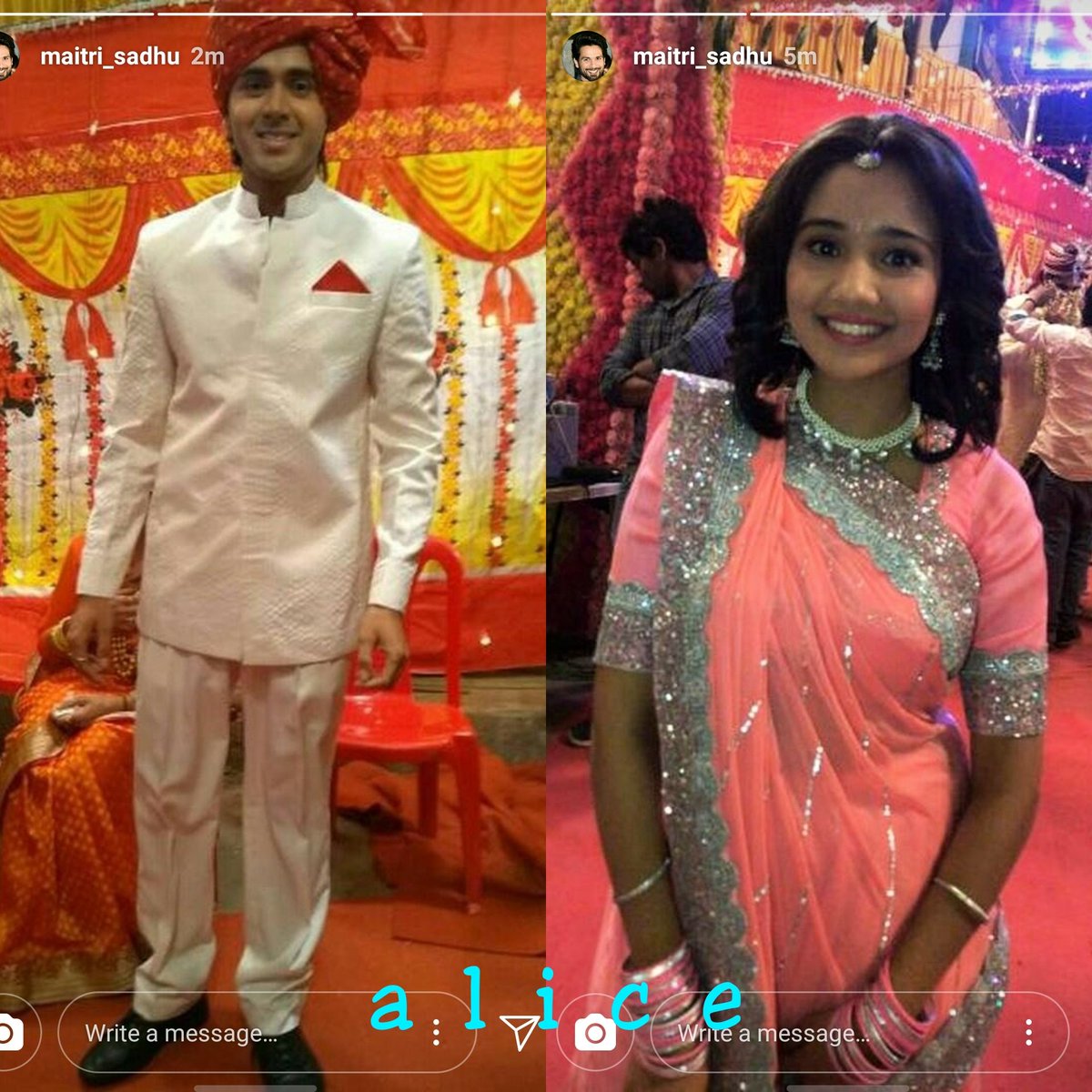 Are you excited to watch the upcoming wedding track in Yeh Un Dinon Ki Baat Hai? Share your views/thoughts in the comments section below.
ALSO SEE
Ishqbaaz – Oberois to go bankrupt, Shivaay-Anika new journey ahead